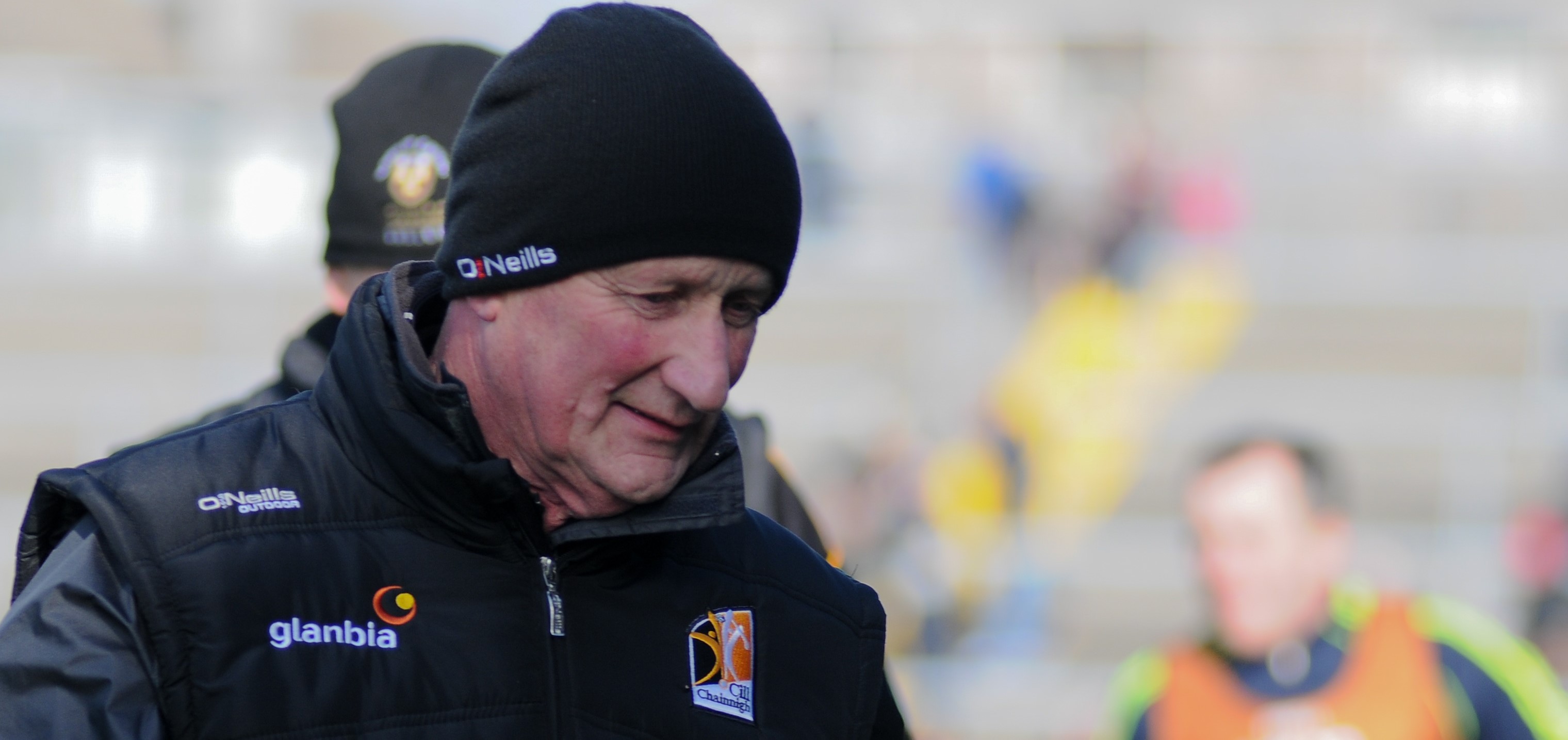 Kilkenny don't do tactics, right?
Kilkenny were good yesterday. That second-half performance was top drawer, played at an intensity Galway just couldn't handle. Who can live with that pace – we'll have to wait until September to see if anyone can. Galway didn't handle it well, and that game was there for the taking for them.
All my life I've been watching games with my Dad. Even though nowadays I live in Dublin and he lives back home in Wexford, we still, sort of, watch them together. The match will be on in both our houses. Most days we'll have a chat before to see who'll win, a chat at half-time to see what changes each of us would make, and a chat after briefly about what actually happened.
Yesterday, we had a chat at half-time just. It's always easy to say "I told you so", but yesterday I was in actually prophetic form. "Brian Cody", I said, "will pull TJ Reid way out the field in the second half. Galway clearly have put Daithi Burke as a man-marker to follow Reid anywhere he goes. Daithi Burke was the best player on the field for Galway in the first half. Cody is going to pull TJ Reid out the field and see if Burke follows. If he does, Kilkenny are going to try to blitz the Galway full-back line who will be short their best player. No doubt."
So it came to pass. Daithi Burke was ineffectual in the second half, Reid playing between the 65's on the right wing for Kilkenny. Without Burke at full-back, Richie Hogan had a half of dreams. He was just unstoppable and should have been handed Man of the Match at the finish. As I tweeted last night, he did more in one half than anyone else had done in two halves.
To me, the best chance you have is to blitz Kilkenny in the first half. Cody tends, as far as I'm concerned, to weigh things up for the first half hour. That's the time to get them. Before the game he was non-committal on what Kilkenny would do to counter Galway. "We'll concentrate on our own game" is his usual mantra and yesterday it was the same. But while that may be true for the first half to some extent, the second half of games is where Cody's analytical brain shines. Yesterday is a great example. He forced Michael Donoghue to choose- leave Burke with Reid or keep the Galway structure intact. Donoghue chose wrong and Richie Hogan and JJ Farrell destroyed them.
That, of course, wasn't the only change in the game. Even the most casual observer could see that in both halves there was a lot of space for the forwards at the Canal End (Davin Stand). To begin, Galway managed to get numbers back to their own half-back line and midfield- and leave room at the other end where Joey Holden was in trouble with Cathal Mannion. Second half, Kilkenny reversed things- Reid and Walter Walsh retreated, their men followed and space appeared in abundance for Farrell and Hogan. One point in the second half illustrated this perfectly: TJ Reid won the ball around midfield, and instead of having a shot, arrowed a pass inside to Farrell who was one-on-one with acres of space. It was a simple catch, shuffle to the left and tap over for the latest in Kilkenny's conveyor belt of forwards.
Galway's players have gotten a lot of stick in the media since the game. How long will they blame others and shoulder no responsibility for defeats. But to me, the game was just as much about the sideline battle. There is no question Cody won. The tactical changes, positional changes and personnel changes he made were top class. You knew it was inevitable.
My father rings back. "Well, you were spot on. Fair play".
"Da", I say, "you have to remember this one thing: The real greatest trick the devil ever pulled was convincing the world Kilkenny aren't into tactics!".