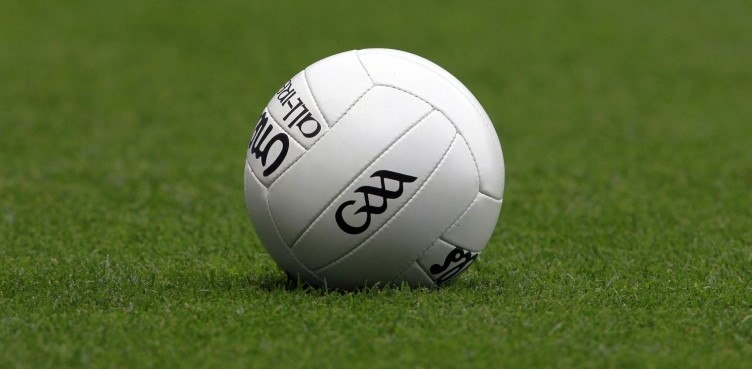 This Spring I spent my Sundays travelling around Ireland watching mainly Division 4 football. I'm a Performance Analyst and worked for some teams in Division 4, scouting and preparing reports on their upcoming opponents. It was a most enjoyable experience I must say, made most enjoyable by the quality of football played. I would guess I may be the only person in the country who saw each team play, most teams more than once, apart from supporters who loyally followed their own team throughout the league.
Earlier this year the GAA tried to remove the 8 teams from Division 4 of the National Football League from the Championship. Their proposal was that if any of the 8 teams failed to reach their provincial final, they would be removed to compete in a knockout 'B' Championship. In my opinion, it was a pretty poor proposal, and I was glad when it failed to gain much support at Annual Congress.
There are some excellent footballers playing in Division 4. Below I have selected my "Team of the Season" from the 8 counties. I was surprised when I looked back at it to see that all 8 teams are represented. I saw just one match per weekend, as for some reason the GAA scheduled almost all the games at the same time, so the selection is based on what I saw at the games I attended. This selection of 15 I believe would be well capable of being an asset to any Division 1 side. To think of demeaning them, the work they put in, and most importantly the skills they have, by removing them from competing in the All-Ireland Championship is frankly scandalous.
Craig Lynch (Louth) – good shot stopper, good kickout, comfortable in possession
Tadhg O hUllachain (Waterford) – lightning fast man marker
Sean McVeigh (Antrim) – strong in the air, tough as nails, old school full back
Stephen Kelly (Wicklow) – pacy, good man marker, all round footballer
Derek Maguire (Louth) – best sweeper I've seen, gets forward to great effect
Gary Reynolds (Leitrim) – leader, marker and covers for his teammates
David McGreevy (London) – leader of a London side unlucky to pick up only one win
James Stewart (Louth) – fielder, processes a lot of ball and attacked well
Daithi Waters (Wexford) – leader, linked play well and excellent on opposition kickouts
Darren Hayden (Wicklow) – very quick and caused problems carrying ball towards goal
Michael McCann (Antrim) – accurate, playmaker and very clever off the ball running
Emlyn Mulligan (Leitrim) – playmaker and leader of attack. Excellent penalty taker
Donal Shanley (Wexford) – accurate from play and frees, moves off the ball cleverly
Darragh Foley (Carlow) – strong in the air, mobile, accurate
Paul Whyte (Waterford) – strong, very accurate and good in the air
Very close to making this XV are Chris Kerr (Antrim), Tomas McCann (Antrim), James Califf (Louth), Declan Byrne (Louth), Colm Kehoe (Wexford), Gary Kelly (Carlow), Sean Gannon (Carlow), Mark Gottsche (London), Conor Prunty (Waterford), Barry Prior (Leitrim) and Mark Kenny (Wicklow) who were all excellent in the games I saw.
These guys, and their teammates, are deserving of respect. Pundits and the media are quick to give plaudits based on the training and hard work these players put in, but to ignore the skills and craft of these players does them a disservice. These guys wouldn't be out of place in any company.
The Championship prospects for each team are outlined briefly below. There is cause for optimism for most teams in my opinion:
Antrim won't be out of their depth against Fermanagh in the Preliminary Round in Ulster and could grab a victory if they can be confident in their system and don't retreat into themselves on the day.
Carlow and Louth will be an excellent game in the Preliminary Round in Leinster and I'm sure it won't be a one-sided affair as their league fixture was- whichever team comes out on top will give Meath a good rattle the next game out.
Wicklow have had an up and down league but if their management can settle on a team and resist making wholesale changes when the team is behind, can cause some damage against Laois in the Preliminary Round in Leinster.
Wexford, if they can pick their best team and get them all on the field, can beat Kildare in the First Round of Leinster. They have a good system of play, good forwards and some quality midfielders. Whichever team wins, I believe, will beat whichever midland team they face in the Semi-Final.
Waterford face Tipperary in the Munster Quarter-Final. Again, Waterford, dependent on getting their best team on the field and keeping their key players fit, can grab a win.
Leitrim will face, in all likelihood, Roscommon in the Connacht Quarter-Final. Despite having some quality players, I do think this will be a step too far for Leitrim. On the other hand, they are capable of raising their game as they showed in a quality win against Louth in the league.
London have been dealt the worst hand of all, with a Connacht Quarter-Final against Mayo. It's a big ask, but London have performed well in Division 4. Close defeats have followed them all year, narrowly losing to Carlow, Leitrim and Wicklow in games they could have won. If they lose to Mayo, it would be great to see them get a favourable draw in the qualifiers as they really could go on a good run.