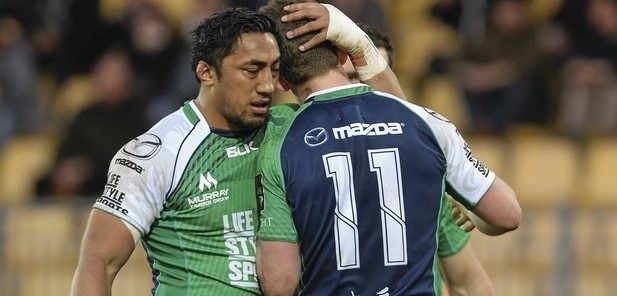 Two words I've noticed take prominence in the interviews of players and coaches from Leinster, Munster and the Irish national team are "mistakes" and "experience". In general, there seems to be a belief among the players and coaching staff that games are won by the teams making the fewest "mistakes" and by the teams with the most "experience". Is this true? Common sense suggests that these guys are correct, but when you scratch the surface and think about it a little more deeply, the logic is flawed.
In any learning environment, mistakes are to be encouraged, not eliminated. We learn through our mistakes. Probably the only way to prevent all mistakes is to never try anything. How many times did each of us fall down before we mastered the art of walking, how many dropped balls before we learned to catch? So too in rugby we have to accept that we will make errors in our pursuit of improvement.
When one watches the games of Leinster, Munster and Ireland, it is noticeable that the game plans revolve around mistake-prevention. One out runners, an abundance of box-kicks and garryowen's, and a total reluctance to offload the ball are features of all three teams. Even the highly successful "power-plays" designed by Joe Schmidt and implemented to good success by Leinster and Ireland are prescriptive and remove the potential for mistakes by removing almost all decision-making by individual players from the equation.
Connacht triumphed because Pat Lam created a learning environment where trying things and learning mistakes were not just tolerated but were actively encouraged. A passing and running style has prevailed, while simultaneously every rugby pundit in the Irish media has watched in horror as Connacht preferred to keep the ball alive than kick it into the stand. After the Grenoble game, Alan Quinlan and Trevor Hogan on Newstalk, among several others slated Connacht's lack of an exit strategy. Lam however backed his players for sticking to their style, empowering them further to make their own decisions.
Experience as a buzz-word is inextricably linked to the desire to limit mistakes. Selecting players who have been there and done it all before means the potential for mistakes to be made is limited. These guys know what to do and when to do it. The recent Ireland national squad announcement further cemented experience as the main factor in selection – the Kearney brothers and Keith Earls included in the squad to the exclusion of Matt Healy, Tiernan O'Halloran and Craig Gilroy cannot make sense under any other selection criteria. Although the cynic in me believes that Schmidt is compelled for financial reasons to pick every player currently with an IRFU contract- the Kearneys and Earls come under this heading.
Giving such a heavy weighting to experience as a selection factor means you are limiting current form as a factor. Keeping the same players around until they retire is a negative for a few reasons. They don't have to prove themselves to the same extent as others because their place is safe. There is no competition between players. The group dynamic never develops, as there is rarely any freshness. Eventually a team runs out of real, natural leaders- the leadership group evolves to include the next most senior players rather than those who have natural leadership skills.
If experience and a lack of mistakes are what it takes to win, Leinster would have comfortably beaten Connacht in the Pro 12 final. They didn't, managing a single try when Connacht had 14 players. Leinster concentrated on the wrong things, their conservative game plan augmented savvy tweaks to their game such as garryowens into the sun, and running the same back move a dozen times in the second half in an attempt to get space down the Connacht flanks. Working towards a modern, ambitious game plan where players are empowered to make decisions and are not constantly looking for perfection must be the goal of Ireland's five teams. Connacht have done this. Let's all hope Leinster, Munster, Ulster and most of all Ireland follow suit.